Redback Systems becomes a virtual extension of our clients businesses, helping them develop and maintain a technology strategy that aligns with their business needs and goals.
When it comes to the technology you need to run your business, it's hard to make sense of all the options. Redback does more than just sell technology,we can boast the expertise to change the way companies use their IT and develop technology solutions to your real business challenges.
We are also able to act as IT consultants, provide help desk management and work with their current IT staff to run new projects that may be outside their area of expertise, or which require more manpower.
Using technology as a tool to solve business challenges | 24/7 Support
Why us?
With Redback Systems in charge of your technology, we guarantee that your business IT will run more efficiently than ever before.
Director IT Services
REDBACK IT SOLUTIONS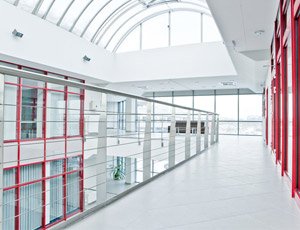 Redback Systems we know how essential IT is for your company, but we also know the stress that computers bring when they are not working properly. That is why we have made it our mission to bring the perfect IT solutions to companies running ten computers or more. We help by taking over day-to-day management of your systems, and we make sure that everything is running smoothly. We fix problems before they cause downtime and ensure your data is disaster-proof. And best of all, with us overseeing IT, you and your staff will have more time to concentrate on delighting your customers and growing your company.
A range of reports over the recent years has show that the majority (up to 60%) of small and medium businesses won't survive a drastic loss of data. So it's often a shock to find that many companies have no back-up or disaster recovery strategies in place at all. If this is the case for your company, you're putting at risk all you've worked for. That is why Redback Systems is offering a wide range of comprehensive backup, disaster and recovery solutions priced to fit small business budgets. We want to keep you safe!
Fast, efficient IT is one of the most important tools for running a successful business. But any company with an online presence is at risk of security breaches and if you're not adequately protected, you are leaving your business vulnerable to attacks including spam, phishing, viruses, malicious hackers and malware.
Protect your business from online threats. Redback taking care of your security you can minimize risk and enjoy full protection around the clock. Just look at some of the services we can offer.Our firewall services let you run your business without worrying about your network's security. In addition to protecting your staff and customers from security threats such as identity theft, we'll protect your important data. Our systems discover and eliminate threats before they impact your company!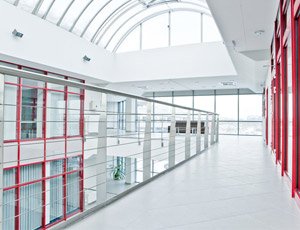 As a MSP ourselves we know how much pressure businesses like ours are under to provide the best possible services to clients. We set out to give our very best, but often clients may not understand the huge range of skill sets and expertise that Managed Service Providers need to have across a range of platforms.
As server technology becomes more important to companies, it is more common to see servers moved off site to co-location facilities where they are more secure and have all the cooling and internet needed to keep them running. Co-location facilities can also offer services such as back-up tapes, shared firewalls and systems patching. It can bring great peace of mind to small business owners to know that their most precious data is being looked after. Redback Systems can offer a customized solution for your business, and then host it in one of our co-location facilities. As your business grows, you can add more servers, storage, and other IT resources.
We want to thank you and your staff for the excellent work on our system to date. It really was pretty painless for us and did not interrupt our operations at all. Prathap was really a pleasure to work with this week. I am going home this weekend finally confident that our system is stable, secure, and in good hands. Thank you again, for your assistance.
Selva
Commercial Director
Redback Systems delivers great results by offering true partnership with their clients and I would highly recommend them to anyone looking for a stand out performer in the Managed IT Support Provider sector.
Siva Priya
Commercial Director
My company has been in business with Redback Systems for years. Every time I call them when I am having an issue they are very knowledgeable and extremely quick to resolve whatever problem it is. I would recommend them to anyone.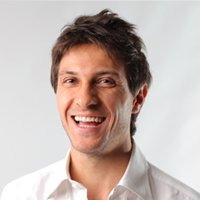 Prabu
Commercial Director
Goal definition
When it comes to your priceless data,trust our professional service to the region.
Analyse
Successful solution for any situation is guaranteed. we specialize in all the system repairs.
Implementation
We're on call and we work on your timetable and your schedule — not ours.
While we have acquired thousands of loyal customers over the past few years, our recent corporate clients include the following: